From ELPAIS.COM
EC dismisses minister's announcement that budget for exchange program will see fall in students

"The statement by the Spanish minister suggesting that the Erasmus budget would be cut and that the number of Erasmus students in Spain would be reduced by half due to new EU funding criteria is completely wrong," said Abbott during a press conference in Brussels on Tuesday morning. Spain not only did not oppose the new system, but also voted in favor, Abbott explained. Speaking in some of the strongest terms seen in Brussels regarding Spanish policy, the spokesman even went so far as to describe the Spanish Education Ministry's announcement as "rubbish."
rubbish n

(talk: nonsense)
sandeces nfpl
chorradas nfpl

rubbish adj

UK, informal, figurative
(bad, worthless)
four pieces of news in early november
1)
State Erasmus grants to be slashed for most students
Only those with lowest economic means to continue receiving 180-euro monthly contribution
State Erasmus grants have fallen by 71 percent since 2011, from 67.2 million euros to 18 million euros forecast for next year. Around 39,000 Spanish students took part in the program in the 2011-12 academic year.
students lose funds vital to continuing their studies abroad halfway through the academic year.
A student in the prestigious foreign-exchange program will just get the part of the grant that comes from the European Commission (an average of 133 euros a month) and the part from the Spanish region where they are based (for example, 200 euros in Catalonia, or 272 in Andalusia).
3)
"Adopt-a-student" scheme floated to pay spiraling college fees
Some university presidents cautious about shifting burden to private sector
4 )
"They didn't commit to keeping next year's grants," say Erasmus defenders
Students across Europe hail decision to reverse cutbacks, but warn that fight is not over
"Erasmus is Europe." "People got as upset as ourselves over this, and that was the key," the group members explain. "Without this collaborative effort, none of the things we did would have been of any use."
Within the first 12 hours, their Facebook page had 4,000 followers. By the time the minister went back on his decision, there were over 9,000. By then they had also created a website. The fight is not over. But for now, they are celebrating their first victory with the Twitter hashtag #erasmusWin.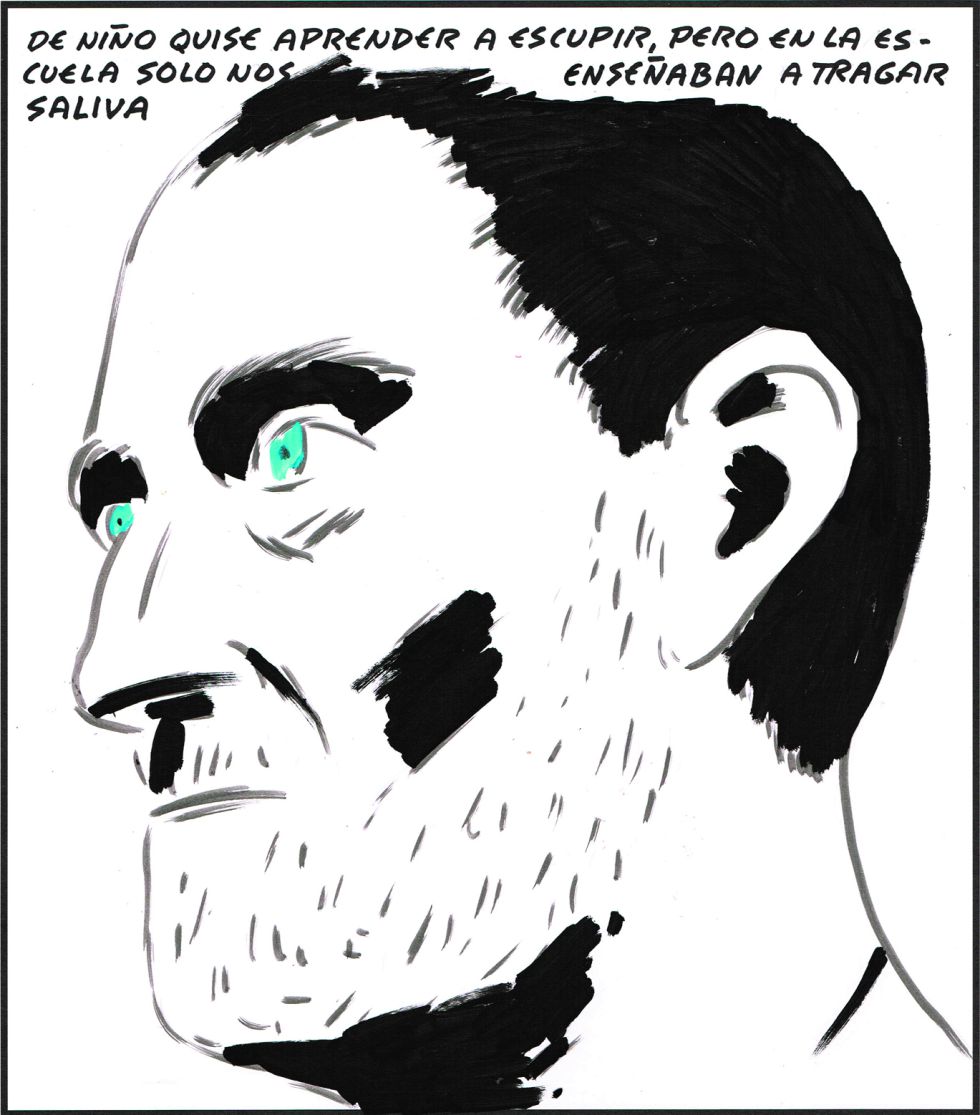 35 Viñetas